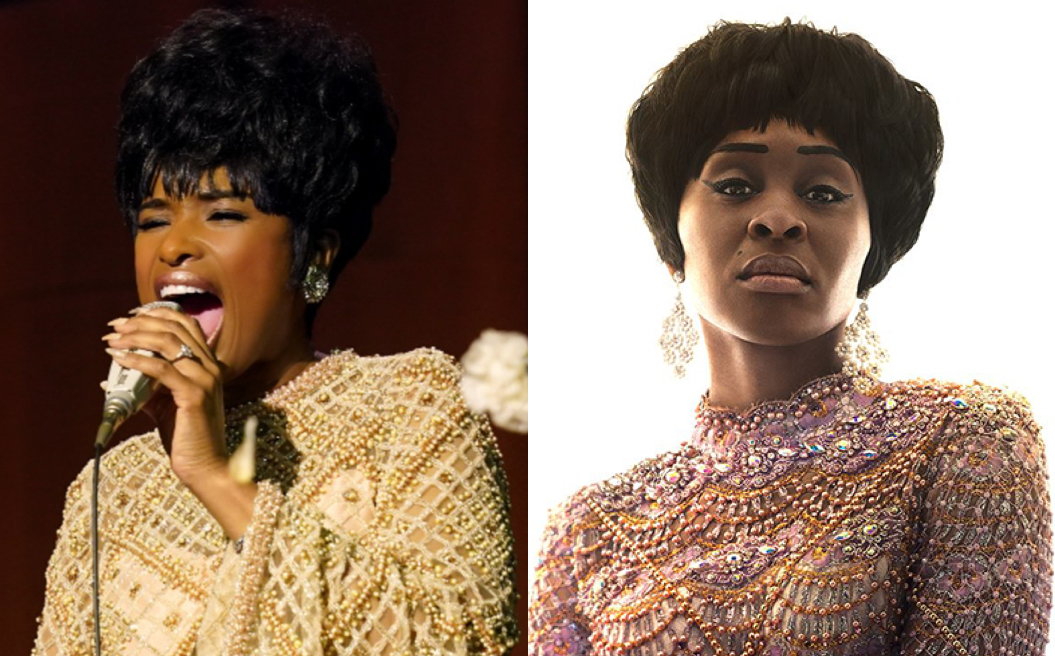 Audiences can rejoice - this year we have two Aretha Franklin musical biopics coming to screens everywhere, starring none other than the Broadway co-stars of The Color Purple, Cynthia Erivo and Jennifer Hudson.
First to premiere will be Genius: Aretha, a four-part limited series about the 'Queen of Soul,' led by Broadway and West End star Cynthia Erivo who won a 2016 Tony Award for her portrayal of Celie in The Color Purple. Genius: Aretha premieres March 21st on the National Geographic network, part of the Emmy-winning Genius series which has dramatised the lives of Albert Einstein and Pablo Picasso in previous seasons.

The network said that the season will "explore Aretha Franklin's musical genius and incomparable career, as well as the immeasurable impact and lasting influence she has had on music and culture around the world." In December 2020, the series was renewed for a fourth season, which will be released on Disney+ and will follow the life of Martin Luther King, Jr.
Then August 2021 brings the premiere of Respect, the feature film spanning the entirety of Aretha's six-decade career, led by stage star and recording artist Jennifer Hudson. Hudson is probably best known to musical fans as Effie in the film version of Dreamgirls, for which she won an Academy Award, but has also appeared in Cats, Hairspray Live! and Smash.
Hudson was reportedly 'anointed' by Aretha herself to take on the role before Franklin passed away in August 2018 at the age of 76. "We met in New York, and one of the first things she said to me was, 'You're gonna win another Oscar for playing me, right?'" Hudson recalled in an interview with Entertainment Weekly. "Imagine Aretha Franklin looking you in the face and saying that. I was like, 'Eh, uh, eh… I can try.'"

Respect boasts an incredible supporting cast including 6-time Tony Award winner Audra McDonald, Oscar and BAFTA winner Forest Whitaker, Mary J. Blige, and Marlon Wayans. Respect has a screenplay by playwright Tracey Scott Wilson, and was originally slated for a Christmas Day 2020 release but was moved amidst the shifting schedules related to COVID-19.
Both biopics clearly offer a wealth of musical performances, as well as views into Aretha's romantic and family life, her involvement in the US civil rights movement and her musical legacy.